Coronavirus (COVID-19) company policy
Our Focus
What makes CIS unique?
Technology Planning
Planning is the single most important ingredient for effectively using technology in your organization. The technology planning process will help create a plan to help you to use technology in a way that directly furthers your mission. CIS can assist your organization in developing a technology plan that best fits your organization.
PrecisionCare Agency Partner
PrecisionCare software provides a complete case record management solution for providers of services to individuals with intellectual and developmental disabilities. CIS has partnered with PrecisionCare to assist and provide organizations with actual deployment experience. CIS can offer best practices and deployment experience with how to use PrecisionCare and we can assist you on how to make it work for your organization.
Non-Profit Focus
CIS, itself a 501(c)(3) organization, exists for the purpose of providing technology services to other non-profit Organizations in New York State. The services CIS offer make it possible for its non-profit organization to fulfill their missions more effectively and efficiently. This is accomplished through optimizing the delivery of Technology Services and this creates a greater economy of scale across non-profit agencies, clients, and the organizations it supports.
Staffing
There are many different areas of study that technology staff can focus on to become well educated for an organization. Ever feel you do not have the correct staff for a specific task? Let CIS supplement your staff. No technology staff member can be in expert in everything. Allow us to supplement that knowledge base for your organization
About Us
Center Information Services (CIS) is a recognized leader in providing end-to-end integrated solutions to not–for–profit (NFP) agencies throughout the Greater Rochester Area.
CIS provides IT solutions and services that improve the efficiency and effectiveness of its NFP partners.
CIS is a not-for-profit organization that has been in business since 1998.

CIS, itself a 501(c)(3) organization, is organized and operated exclusively for the charitable purpose of providing benefit and support, including computing services, information services, and other related services to its NFP owners (Al Sigl Community of Agencies, Rochester Rehabilitation Center, The Arc of Monroe County, and CP Rochester) and other NFP agencies in the Upstate New York area. The service activities of CIS make it possible for NFP customer agencies to fulfill their charitable purpose more effectively and efficiently. Through optimized delivery of IT and Telecommunications services and a greater economy of scale across NFP agencies, clients, who are disabled and disadvantaged persons and their families, are directly benefited.

As a NFP agency itself, CIS understands NFP needs and develops proactive customer, supplier, and community partnerships to deliver premier solutions that optimize value through reliable, effective, flexible IT service delivery at predictable cost.

CIS is a strategic partner that understands and cares about each customer. CIS provides proactive, reliable, effective, and flexible information technology solutions at a predictable cost. CIS delivers solutions that enable achievement of agency operational and/or growth objectives.
Network Design

Hosting Services

Data Backup

Database Management
OUR TEAM
CIS has an experienced team capable of providing a broad spectrum of information technology and telecommunications support - eliminating the need for you to staff internal resources across multiple disciplines.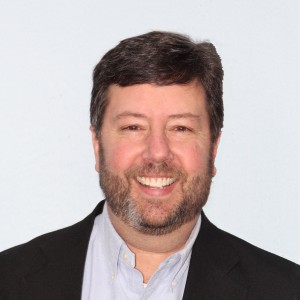 Steve holds a Master's Degree from The University of Rochester in Finance and Marketing. He began his career with Hewlett-Packard focusing on IT solutions for enterprise-level clients. In 1995, Steve left a successful career at HP and founded a systems integration company, "Synergy". Under Steve's leadership, Synergy grew to a peak of $18 million in revenue providing enterprise infrastructure, information security, and disaster recover solutions. In 2004, Synergy merged with another IT company and Steve became the President of "Synergy Global Solutions", which produced $65 million in revenue. Feeling compelled to focus more specifically in the areas of Information Security and Disaster Recovery – two areas that most organizations were not paying very close attention to at the time – Steve left to start Pervasive Solutions. In 2005, Pervasive Solutions was formed with the intent of delivering enterprise-level functionality to small and medium-sized organizations. In 2013, still running Pervasive Solutions, Steve took on a consulting role as the "Interim" CEO of an organization called Center Information Services (CIS). CIS supports the technology resources for several not-for-profit organizations. CIS continually works hard to leverage the economies associated with several companies working together, who are able to share resources that might not be obtainable if sought after individually. Steve serves on the boards of several community organizations, including The Charles Finney School, and The Uganda Water Project.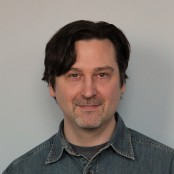 Brian Specht
Director of Network Engineering & Systems Administration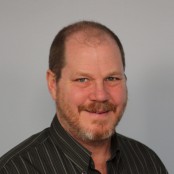 Jim Connelly
Director of Support Services (Site Manager)




Jim started as an intern at the CIS help desk in 2003. He has been a technician to network administrator, and is currently the Customer Service Manager. Jim has a Bachelor of Science degree from Rensselaer Polytechnic Institute in Management Information systems. He is CompTIA A+ certified and a Microsoft Certified Professional. Jim brings experience from restaurant management, real estate sales, and owner of a landscaping company. He has led the team in projects such as Citrix environment implementation, data center build, and Windows 7 upgrades across entire customer base.
SERVICE OFFERINGS
What makes CIS unique?
Centralized Support Center
● Centralized reporting of IT service requests ● Standard hours of operation are Monday through Friday 7 AM to 6 PM ● Page and Call back services are available for extended support coverage ● Technical Support (onsite and remote) ● Hardware and Software installation and support ● Printer installation and Support
Information Technology Services
● Design, maintenance and administration of Windows servers, content filtering, anti-virus protection ● Network design, implementation and maintenance ● Backup and recovery/file restoration services ● Database Administration ● Web Hosting ● Strategic planning, technical, business application, infrastructure, information security, disaster recovery, and project management consulting.
Further Information Technology Services
● Security Administration, Internet filtering, Disaster Recovery & Continuity of Business Planning. ● Virtual CIO: your outsourced IT executive to provide strategic guidance and facilitate executive team collaboration on technology plans and issues ● Support for CIS installed VoIP systems, IP phones, networking, server administration and end user training.
Purchasing Affinity Membership
● Hardware, software, consumables, 3rd Party purchasing, leveraging cross-agency volume pricing and charity pricing agreements ● Technical Interface/Liaison between 3rd party vendors